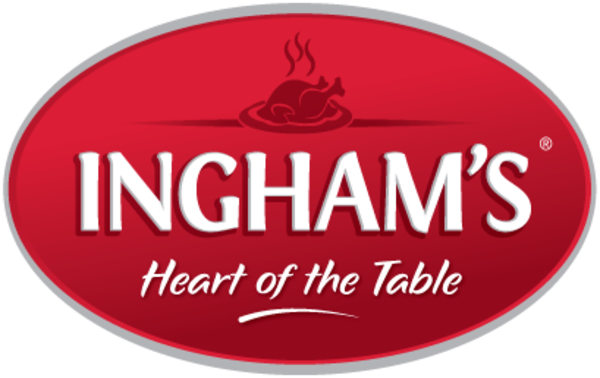 Water is essential to every aspect of Ingham's operations, as it is to so many businesses. Accessing the required volume consistently and at high quality is essential especially for a growing global food company, therein lies the problem…
WATER IS AN ESSENTIAL PART OF BUSINESS... IT'S ALSO A SCARCE RESOURCE
Ingham's is Australia and New Zealand's leading integrated poultry producer with a long standing reputation for quality and service. It is also the second largest feed producer in Australia producing poultry, horse, dairy and pig feed. The vertically integrated business includes 345 facilities and farms.
Ingham's is experiencing strong growth supported by consumer demand for chicken that is not only high quality but that is also produced humanely and with a minimal impact upon the environment.
Water is essential to every aspect of Ingham's operations, as it is to so many businesses. Accessing the required volume consistently and at high quality is essential especially for a growing global food company, therein lies the problem…
According to World Resources Institute, by 2030, under business as usual conditions, the 55% increase in global demand for water will be met by a 40% shortfall. Therefore, it's important for Ingham's to understand not only its impact on water catchments but also how those catchments can impact on its operations and future.
"As a large water user, our goal is to ensure that our use of fresh water is socially beneficial, economically and environmentally sustainable in line with the International Standard for Water Stewardship," says Ingham's Head of Business Sustainability, Julia Seddon.
Setting the standard
The Alliance for Water Stewardship (AWS) International Water Stewardship Standard is a consistent framework for the expectations of responsible water management and conservation on an international level. In Australia and Asia-Pacific, the framework for the standard is applied by Water Stewardship Australia (WSA). Ingham's is a founding member of this not-for-profit, member-based entity that engages with both industry, civil society and government.
Ingham's pioneering processing plant at Somerville on the Mornington Peninsula in Victoria is only the second site in the world to achieve AWS certification and the first to achieve gold level.
"It is vital that Ingham's understands its impact on water catchments and also how those catchments can impact our operations and future," she says. "This certification is a critical milestone as we pursue our goal to ensure that our use of fresh water is socially beneficial, economically and environmentally sustainable."
In 2008, at the height of the "Millennium Drought", Inghams Somerville site was named as one of Melbourne's biggest water users. This is where the journey towards the International Water Stewardship Standard began.
"We were initially evaluated against the world's first water stewardship standard developed by WSA in 2009," says Ms Seddon. Five years later, following release of the global AWS Standard, Inghams developed their 'Sustainable Somerville' plan with the aim of achieving certification to the global standard.
Along the way, Inghams' Somerville plant received significant investment to improve its water efficiency.
"The installation of the companies second Advanced Water Treatment Plant in 2012 allowed the plant to reduce potable water requirements by almost 70 per cent through advanced treatment technology," she says. "This resulted in a comparable reduction in wastewater from the plant."
As well as addressing issues related to water quality and quantity, Inghams has addressed issues related to healthy ecosystems and biodiversity by, for example, significantly reducing nutrient loading in treated effluent to sewer and fencing off and replanting the sides of a transient creek that runs across their property.
Stewardship that involves and benefits many
The AWS Standard, which embodies the concept of stewardship, is intended to achieve four things:
Sustainable surface and groundwater systems
Good water quality
Healthy water-related ecosystems, including biodiversity and cultural sites, and
Good water governance.
None of these can be effectively achieved without cooperation and collaboration.
"Water stewardship provides a framework for collaboration between businesses and communities through which they can find solutions for catchment challenges and reduce water related risks," says Ms Seddon.
"One of the most innovative and exciting projects to have emerged from our Somerville plant was the engagement of the community and other water users in the Westernport area," she says.
Ingham's partnered with the Western Port Biosphere and WSA to initiate the Westernport Water Stewardship Project. The initial focus was Watson Creek – once regarded as the dirtiest creek in Victoria.
"The Western Port project has already engaged 10 new landholders and water users, including two schools, in water stewardship."
Ingham's has received industry and government recognition for their efforts, but the benefits go much broader than awards – it results in a more secure water future.
Exporting Ingham's water expertise
Recently, Ingham's was one of three representatives from WSA to visit Papua New Guinea as the guest of a local enterprise interested in exploring the potential of water stewardship for their operations.
"The visit was part of WSA's Indo-Pacific Water Stewardship Project supported by the Australian Government's Australian Water Partnership," says Ms Seddon.
"As part of our visit, we reviewed the operation, its input and output water and catchment issues."
Following the visit, a number of recommendations were put to the management on actions it could take to improve water balance, water quality, important water related areas and water governance.
"We're looking forward to continuing to work with the operation and others in PNG and the Pacific region – and of course continuing to build on the progress we've made back in Australia and New Zealand by continuing to seek AWS certification for all of our large water using facilities."