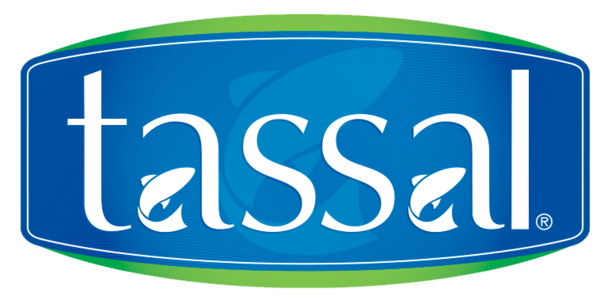 Tassal is committed to understanding and managing the long-term risks, issues and opportunities presented by climate change. This is why the company has adopted a sophisticated risk management process that plans at least 10-to-15 years in advance for the salmon production cycle.
UNDERSTANDING THE RISKS AND ISSUES OF CLIMATE CHANGE TO PRIMARY PRODUCTION
Tassal is a Tasmanian-based aquaculture company and is Australia's largest Atlantic salmon producer and marketer. The company employs more than 950 staff across its operations "from egg to plate", spanning freshwater hatcheries, saltwater aquaculture, salmon processing and retail outlets.
A signatory to the World Wildlife Fund Global Seafood Charter, Tassal is committed to understanding and managing the long-term risks, issues and opportunities presented by climate change.
"As a primary producer, the climate plays an important role in our operations and has the potential to impact the salmon both directly and indirectly," says Linda Sams, Tassal's Head of Sustainability.
Ms Sams says much of the company's planning around climate change has been based on the outcomes of the Climate Futures for Tasmania (CFT) project, which provides a collection of climate change projections for the State. These projections, based on the Intergovernmental Panel on Climate Change (IPCC) A2 scenario, are placed in the context of their potential impact on Tassal.
"One of the more alarming findings from the scenario is that Tasmanian seas are warming up to four times faster than the global average," she says.
It is anticipated that ocean temperatures may increase by more than 2oC by 2050. Climate change is also likely to affect ocean currents and increase acidification.
"While the degree of this change is still uncertain, any change is likely to affect distribution and abundance of local and invasive organisms," she says.
Other potential climate impacts to Tassal include:
· Temperature – Predicted drier summers can affect the supply of fresh water used in the hatcheries. Fresh water is also used for bathing fish at marine sites in order to combat the effects of amoebic gill disease (AGD). On extremely hot days there is a risk that water temperature can increase, leading to a greater chance of thermal stress and decreasing the availability of oxygen in the water.

· Rainfall – Projected heavier rainfalls can have an indirect impact on the organization through runoff issues in the D'Entrecasteaux Channel, which can affect the health of the salmon.

· Bushfire – Changes in both temperature and rainfall, as well as wind speed and other climate variables, will see an increase in conditions conducive to bushfires in much of Tasmania. This can pose a direct threat to land-based assets, as well as affect the supply chain through supplier and transport disruptions.

· Storm surges and extreme tides – While extreme tidal events have a minimal impact on marine operations, there has already been one period in which there has been damage to coastal infrastructure due to the combination of a king tide and a prevailing wind. According to the CFT project, a sea-level height likely to be exceeded once every 100 years, may be exceeded every 10-20 years within 15 years.
In addition to these impacts, Ms Sams says there are the incremental changes that occur with a changing climate.
"While further research is required, ocean acidification, salinity and increased water temperature can impact life-cycle timing, growth rates and an increased occurrence of jellyfish which sting the salmon," she says. "Changes to the ocean's biological systems will also likely bring a raft of impacts that we are currently unaware."
Adapting to climate change
Understanding the impacts of a changing climate is just part of the challenge for Tassal. It must also develop processes and systems around adaptation. This is why the company has adopted a sophisticated risk management process that plans at least 10-to-15 years in advance for the salmon production cycle. These plans take into consideration:
· Science-based information – Tassal engages scientists from organisations including the University of Tasmania and CSIRO to identify emerging climate trends, system responses and adaptation options.
· Selective breeding – Tassal continually engages in a selective breeding process (non-genetically modified) to develop fish that are more resistant to AGD in warmer waters and can function in lower oxygen conditions.
· Comprehensive environmental monitoring – Tassal invests in understanding the natural environment in which it operates, undertaking a range of monitoring practices to identify any early indicators of concern.
· Additional supplies – Tassal maintains its own internal product redundancy by having backup supplies of fish and eggs should any event affect the current population.
· Diversification – Tassal maintains a diversified geographic portfolio of operations and constantly reassesses these locations, and is currently considering the viability of shifting to offshore waters should the need occur.
· Disaster approach – Tassal is actively engaged in supporting the local community and businesses during disasters. During the January 2013 Bushfires they distributed supplies such as water, basic groceries and specific requested items and loaned generator sets to businesses.
The opportunities for a proactive organisation in adapting to climate change
"Tassal's approach to future challenges is framed with an optimistic lens." Says Ms Sams.
"We're an early up-taker and adapter of innovative solutions that believes in embracing change."
This is reflected in Tassal's commitment to minimise the company's impact on the natural environment, and it is reasonable to see opportunities emerging for the company from climate change.
"As other global food productions feel the stress of climate change it is likely that our proactive and forward-looking approach may allow us to capitalise on providing a reliable source of protein well into the future," she says.
Opportunities also exist for Tassal to extend its adaptive practices knowledge to third world countries as part of a company volunteer scheme. The company is currently investigating such an approach, as part of its ever-evolving process of adapting to the challenges of climate change.